"There is time for everything."
- Thomas A. Edison
In the middle of July we ran away from Sydney, into the tropics of North Queensland, to escape the cold, to have a quiet break, and… to get married. It's time to share the pictures from those blissful, warm days. This trip was something we are not very used to – our holidays normally include driving around like crazy, sleeping in a different place every night, hiking, and wearing multiple layers of clothing. But all we kept ourselves busy with in Palm Cove was slow beach walks, hours at the pool, and figuring out where to eat next. And I liked it.
We woke up before sunrise every morning, and walked a couple of hundred metres to witness scenes like this: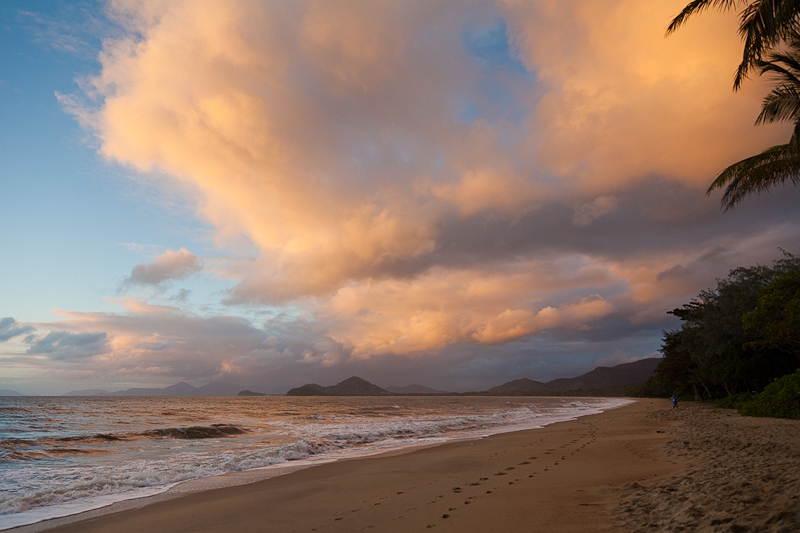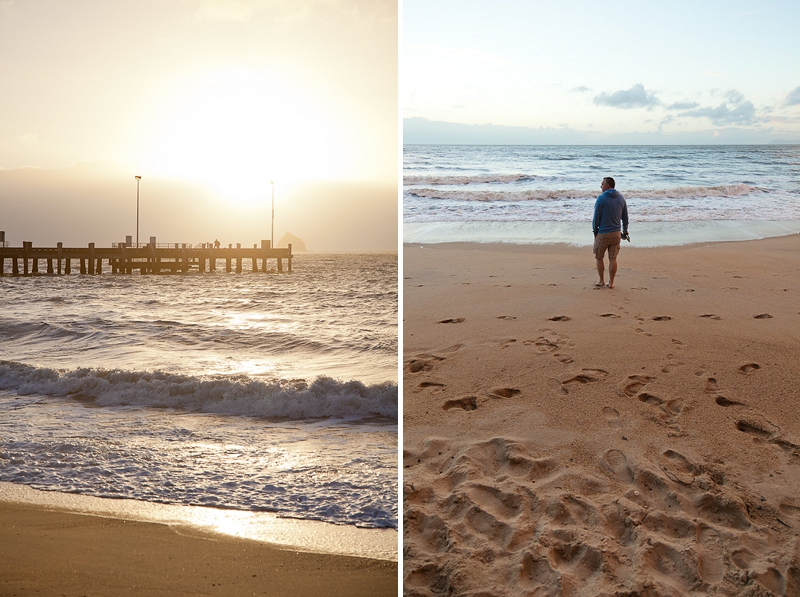 This spot below is where our ceremony was held. Sweet memories: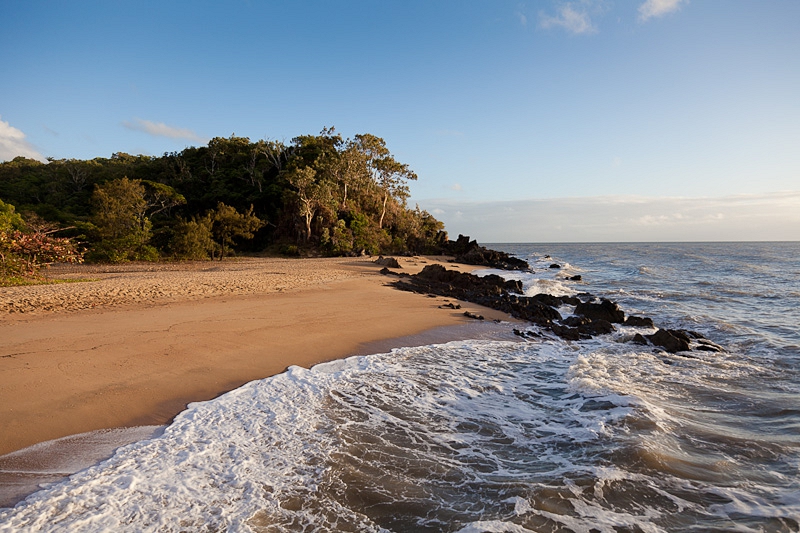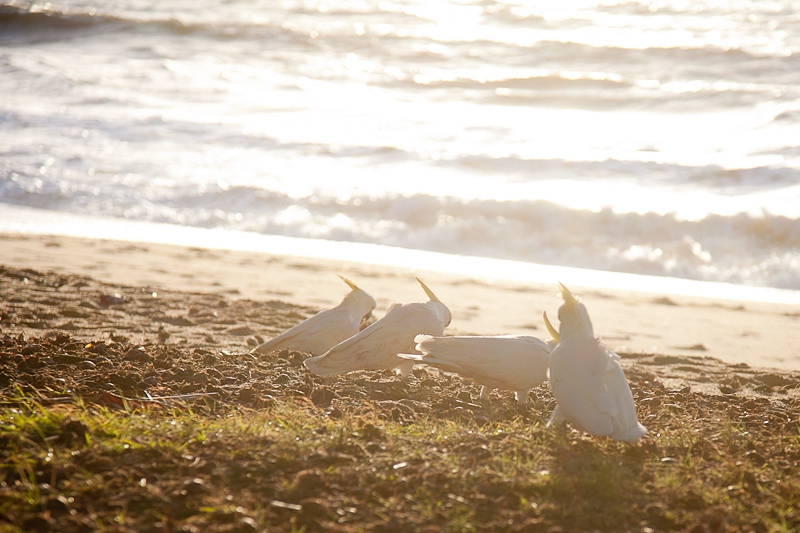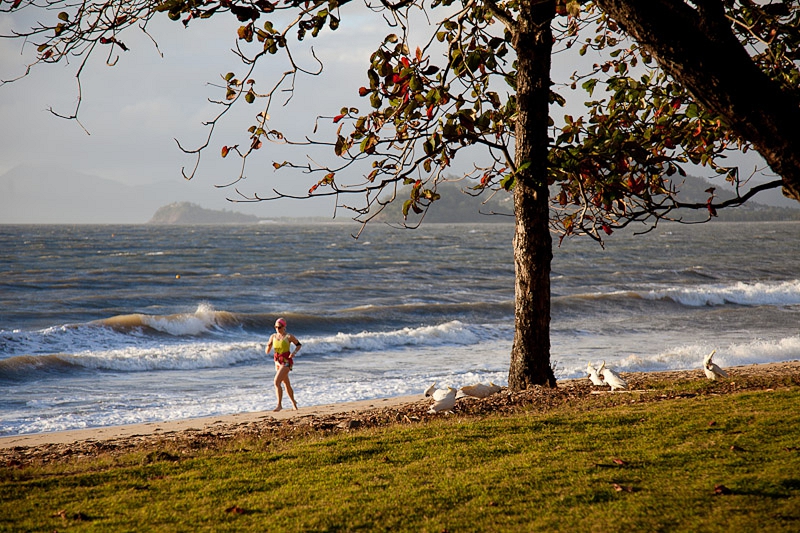 Spending some quality time on the balcony, waiting for the rain to stop: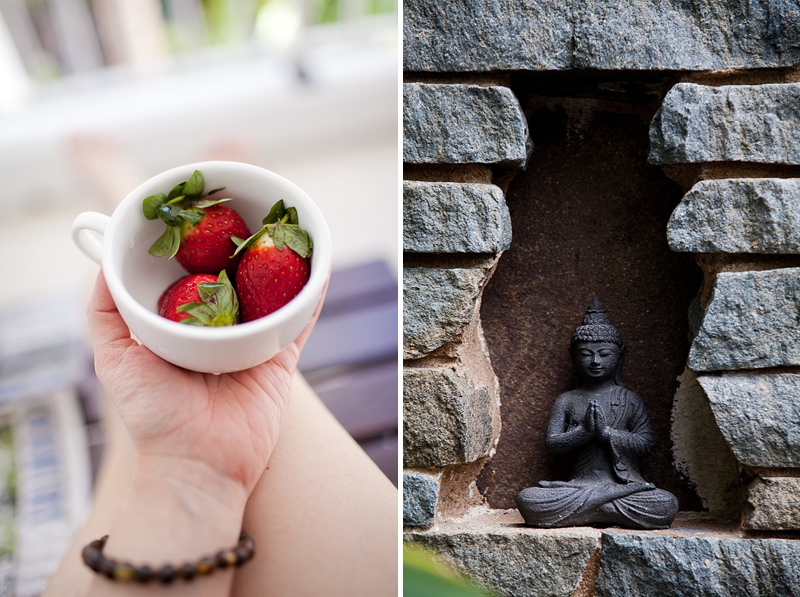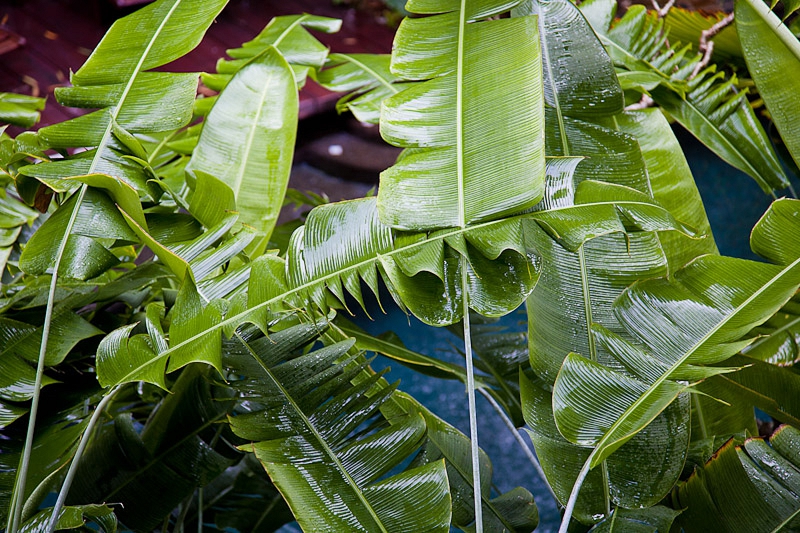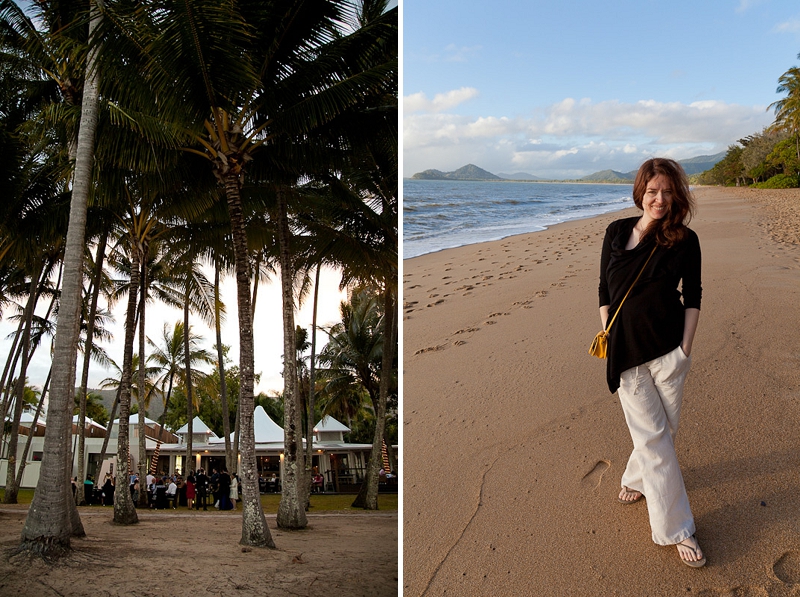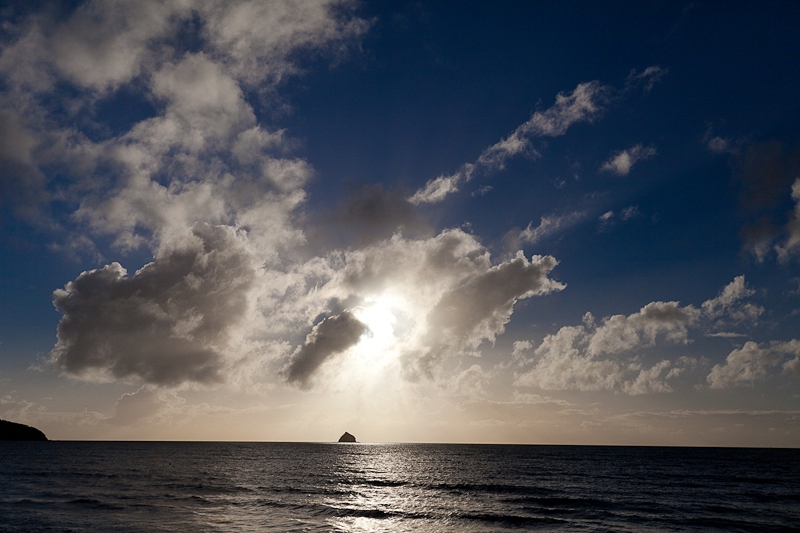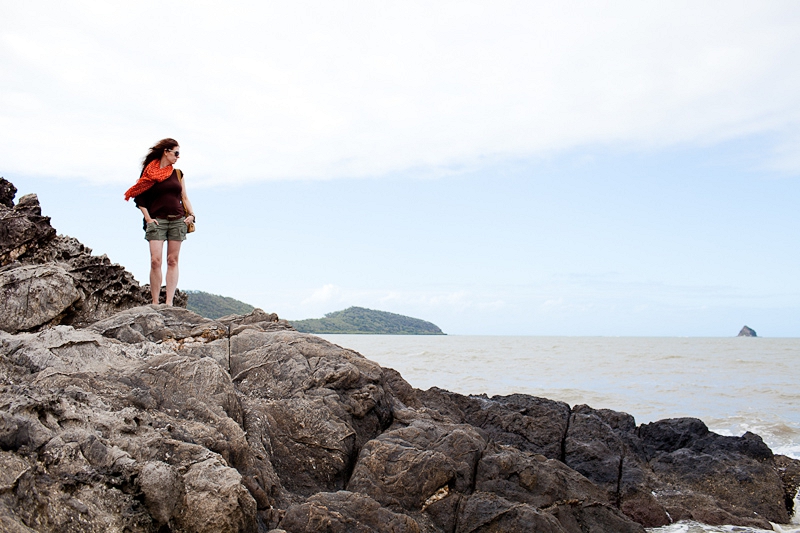 A day trip to Port Douglas and Mossman Gorge: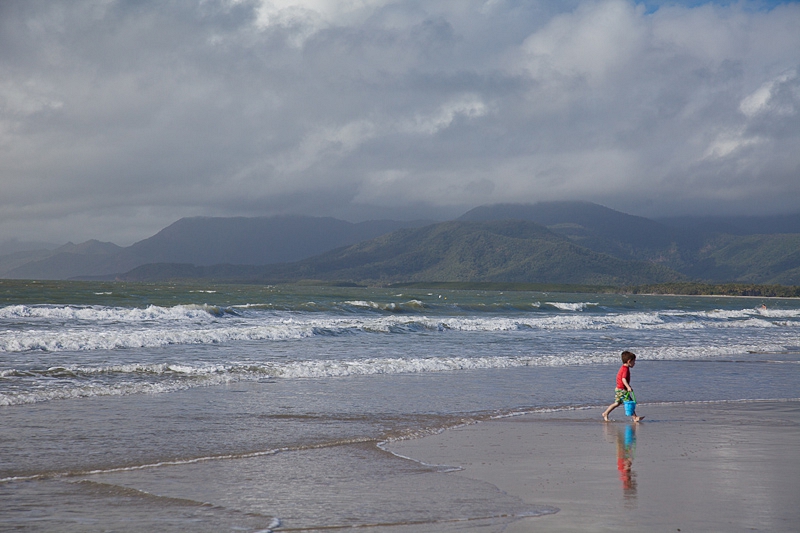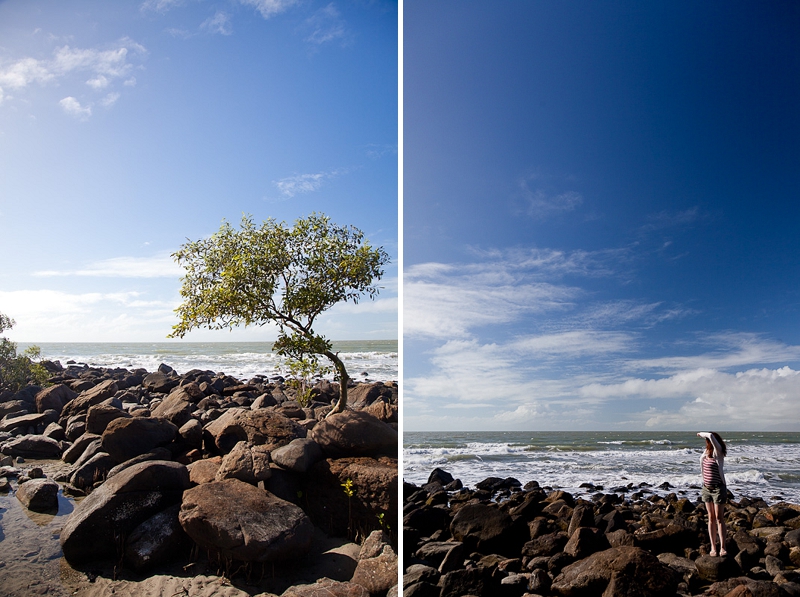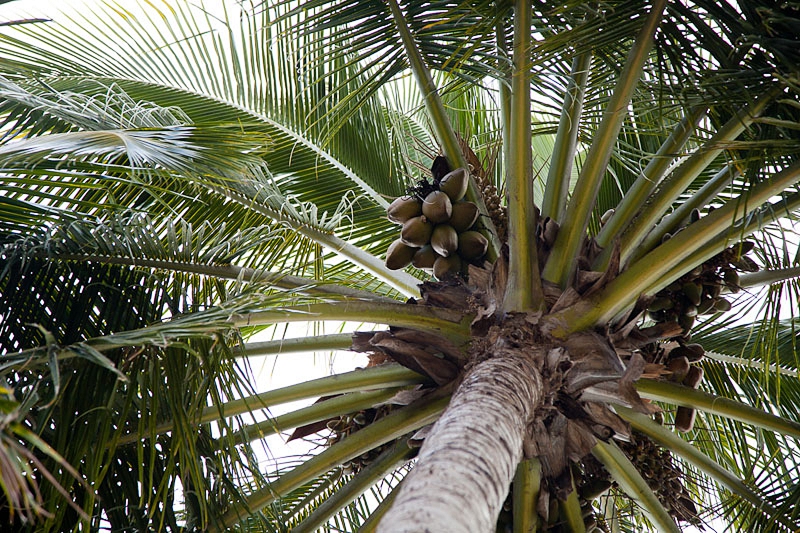 I am wondering if any unlucky tourist has ever been hit by one of these?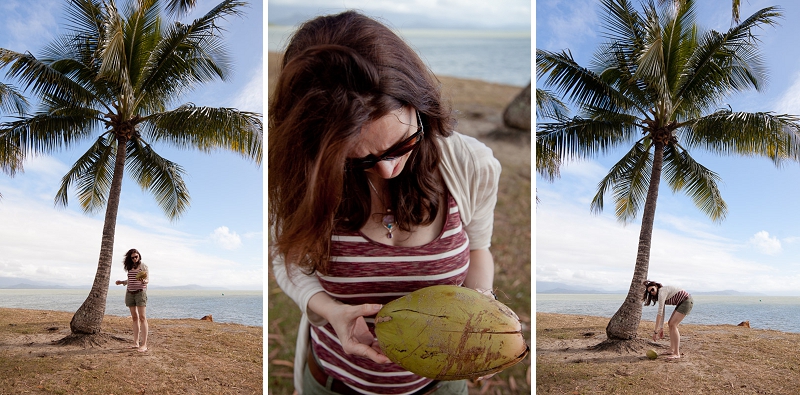 Serene and beautiful Mossman Gorge. Lush, green, and cool.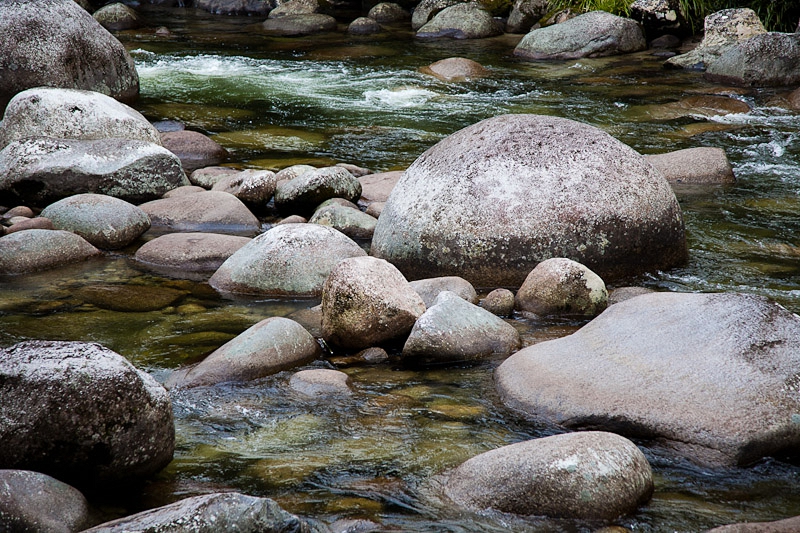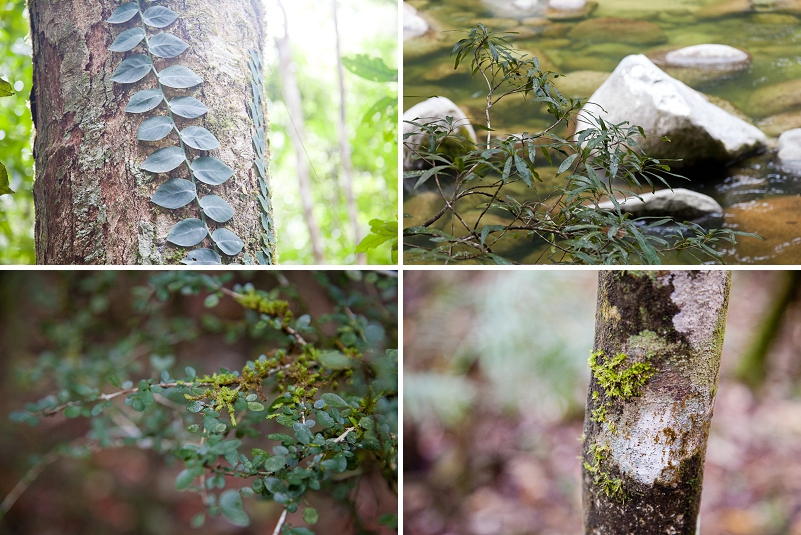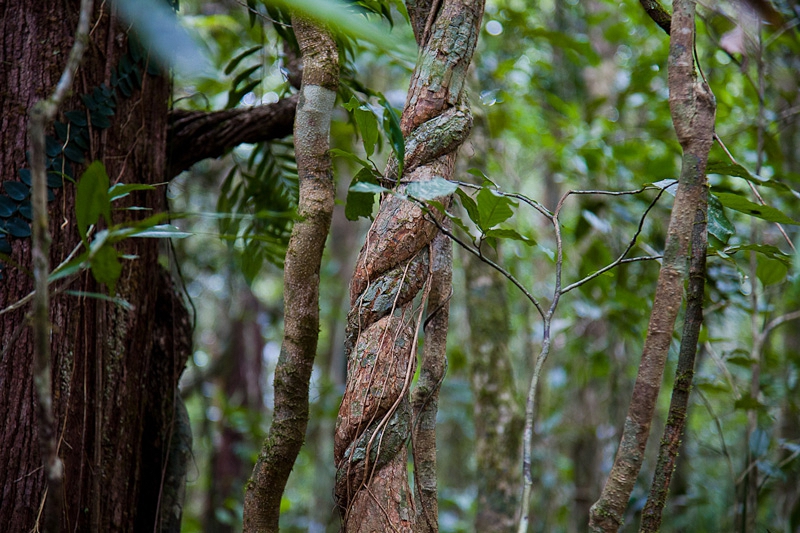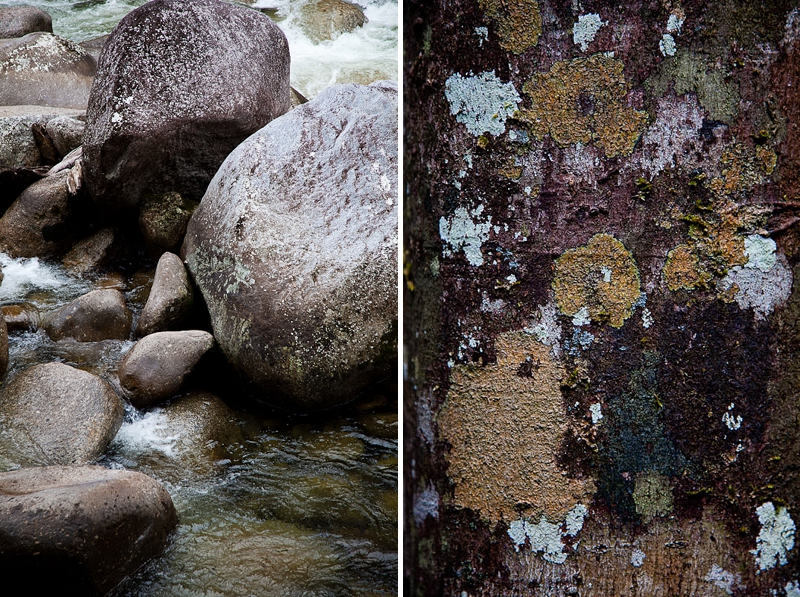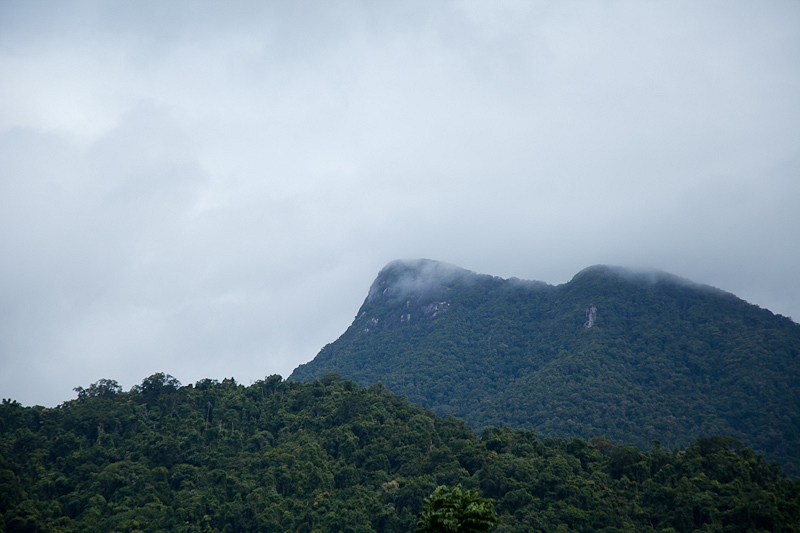 As we drove back to Palm Cove, we found a pebble beach. Which, to us, is rather exotic.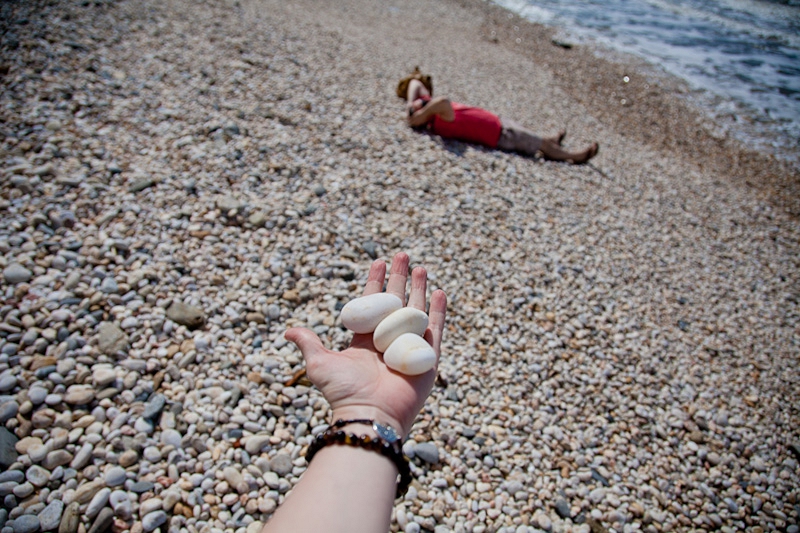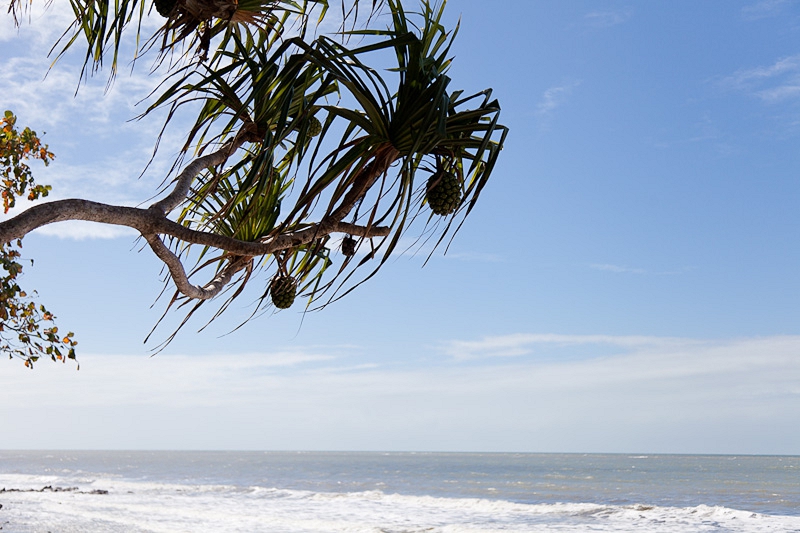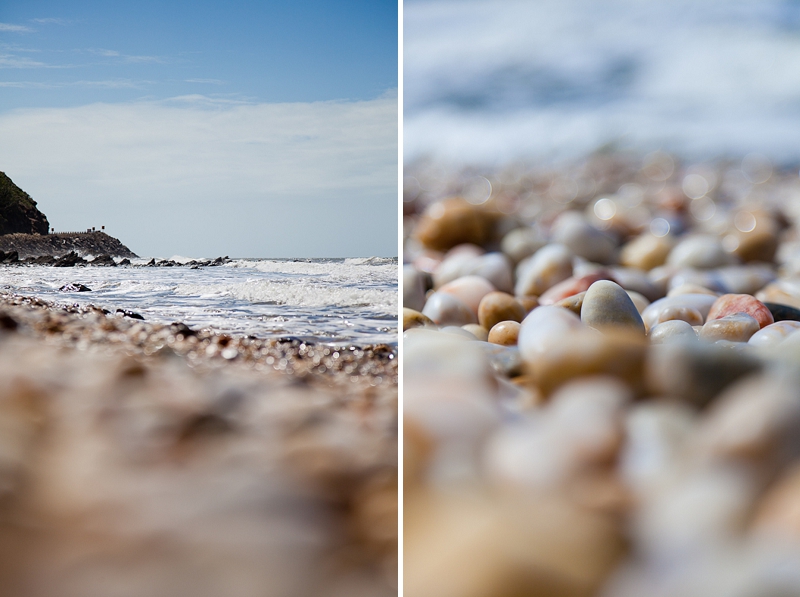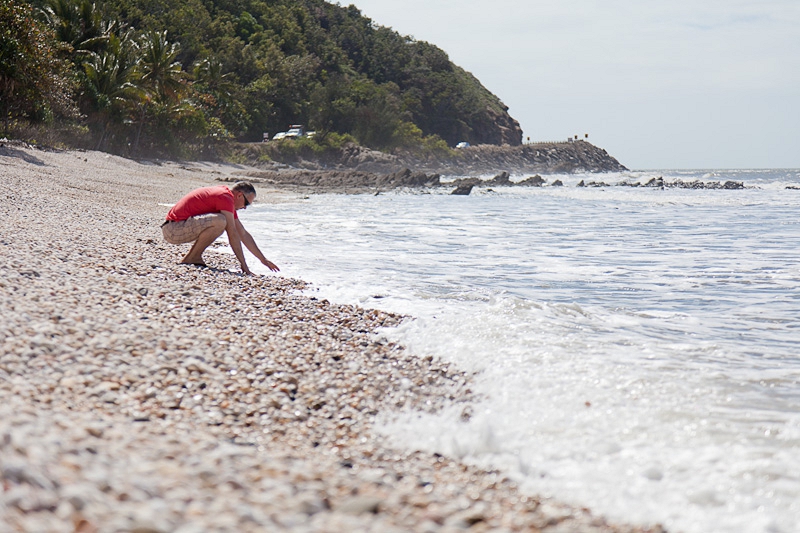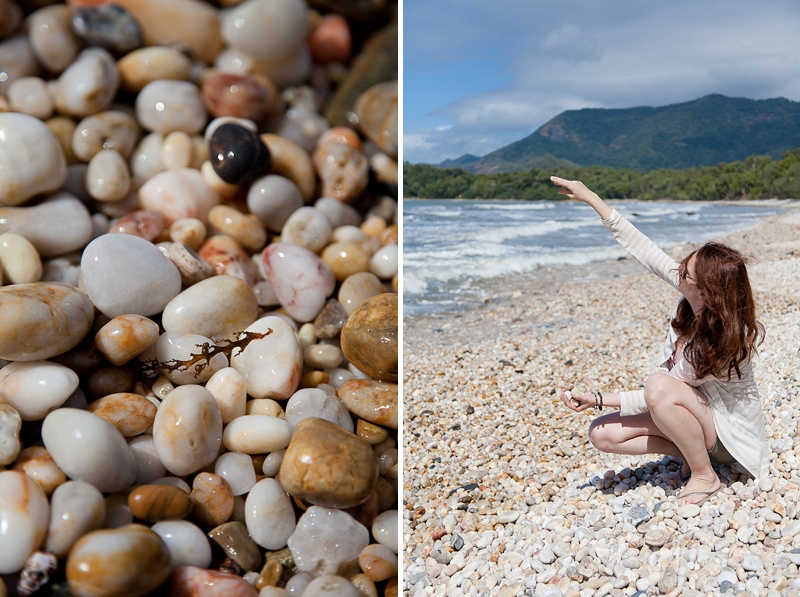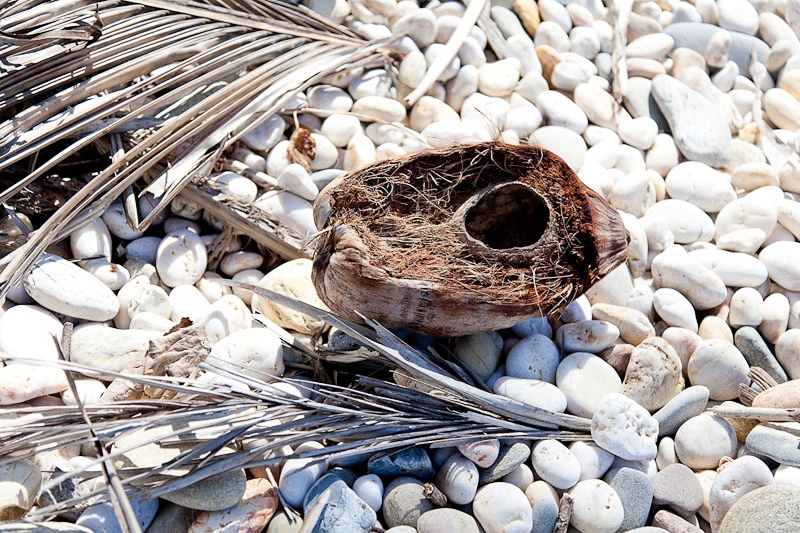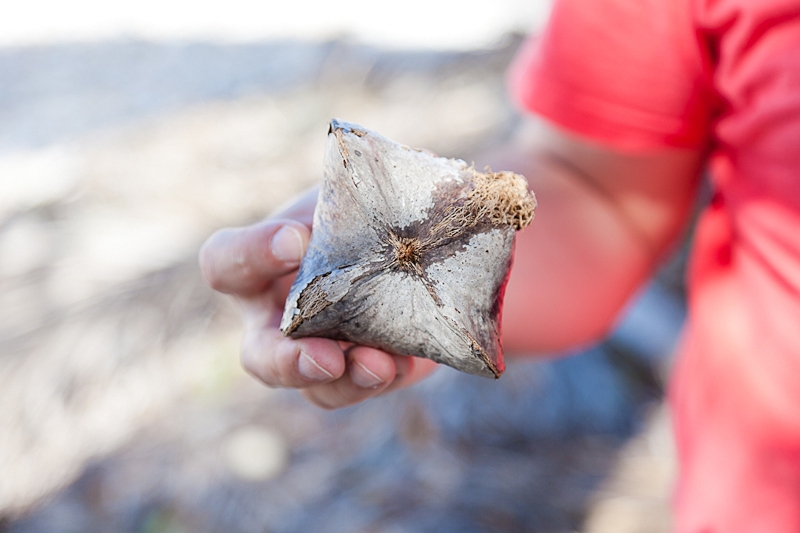 And then we visited Hartley's Crocodile Adventures. To be completely honest, I could not watch the crocodile show – I was too scared to witness people entering the tiny puddle where this enormous croc was trying to relax, but was instead teased by dead chicken for people's amusement. So I just sat next to the friendly koala instead and waited for the show to finish. The sandy croc below was found on the beach in Palm Cove the night before. Whoever made it – respect. It was life-size and accurate.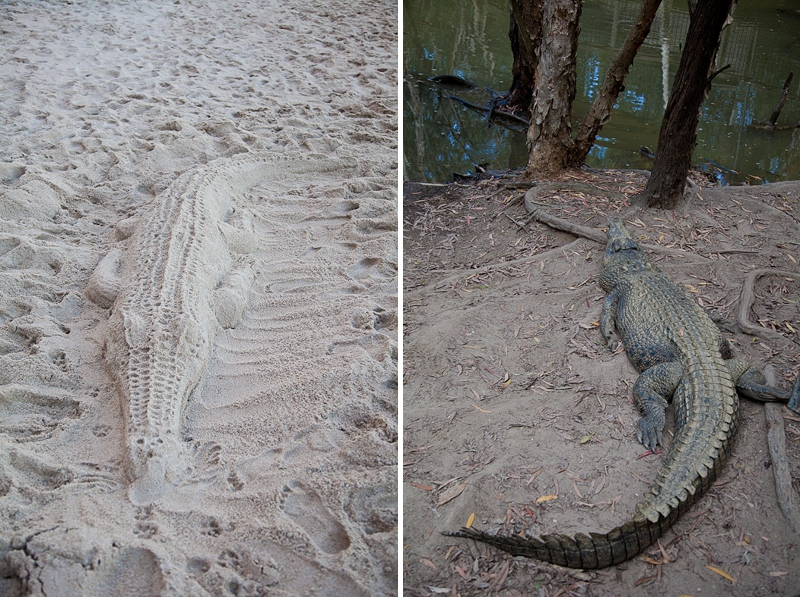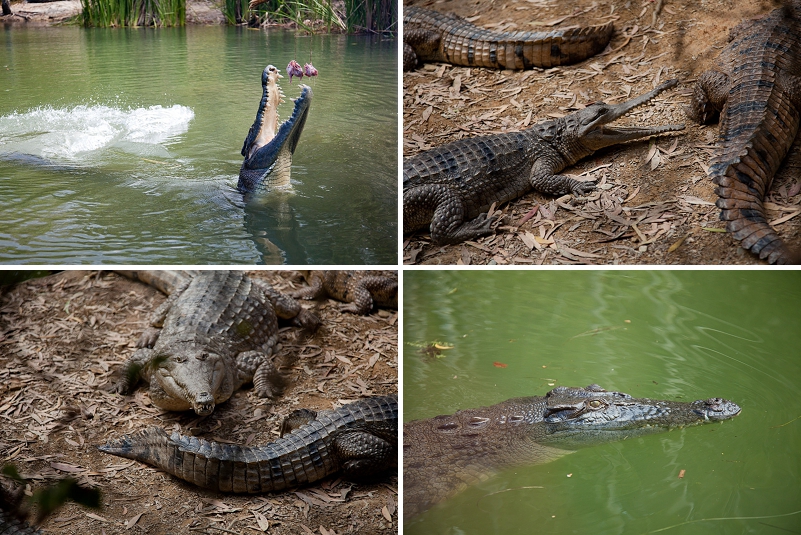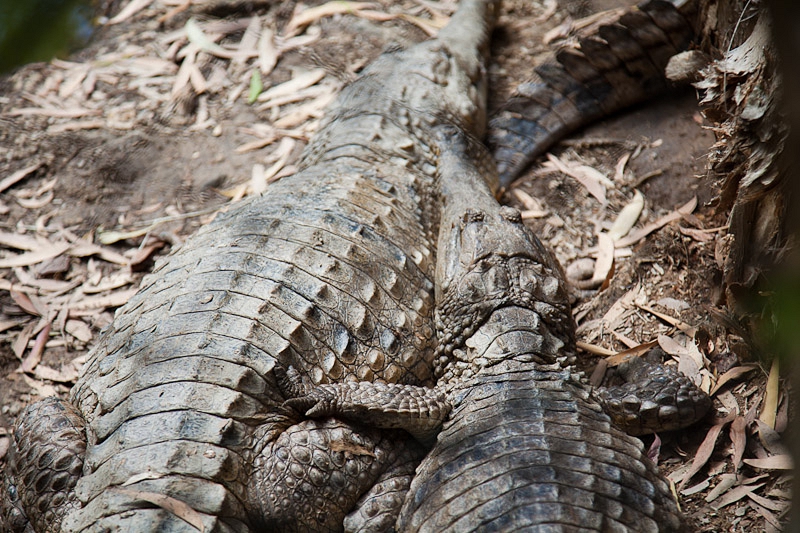 Another day, another beautiful sunrise above Coral Sea: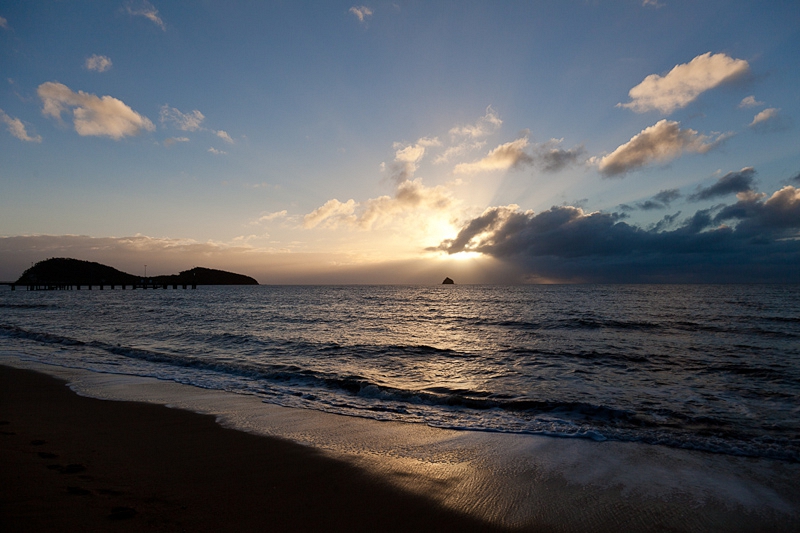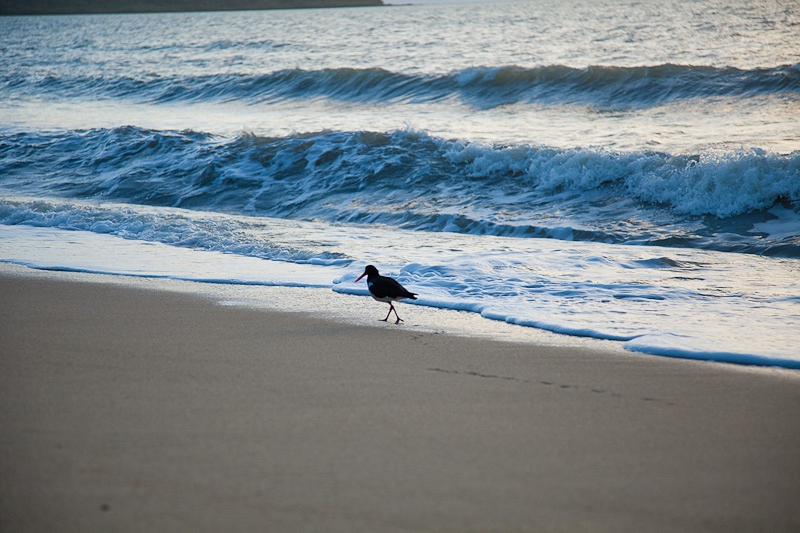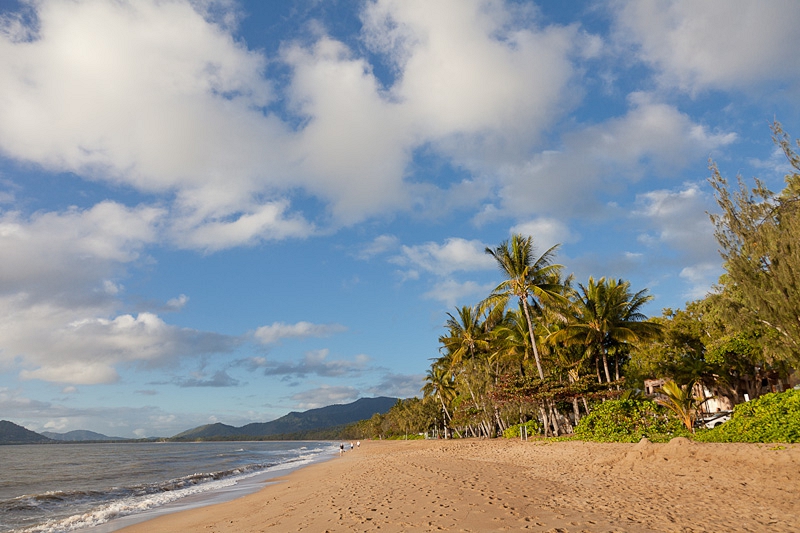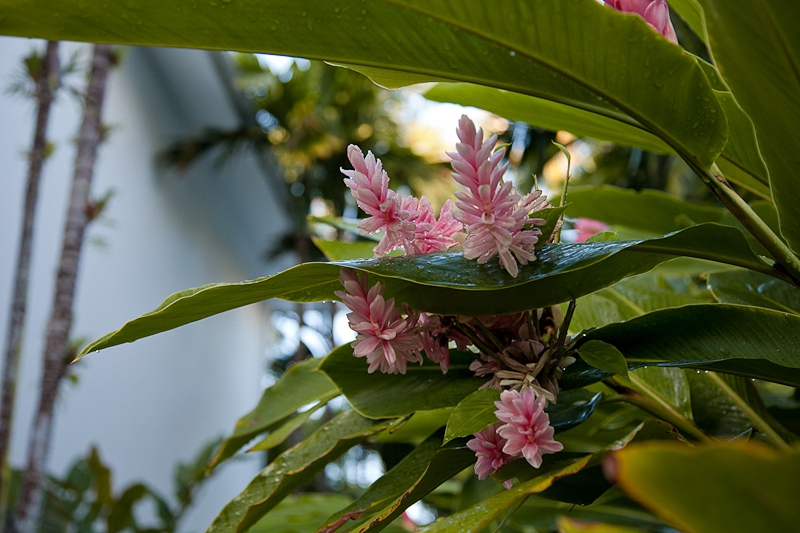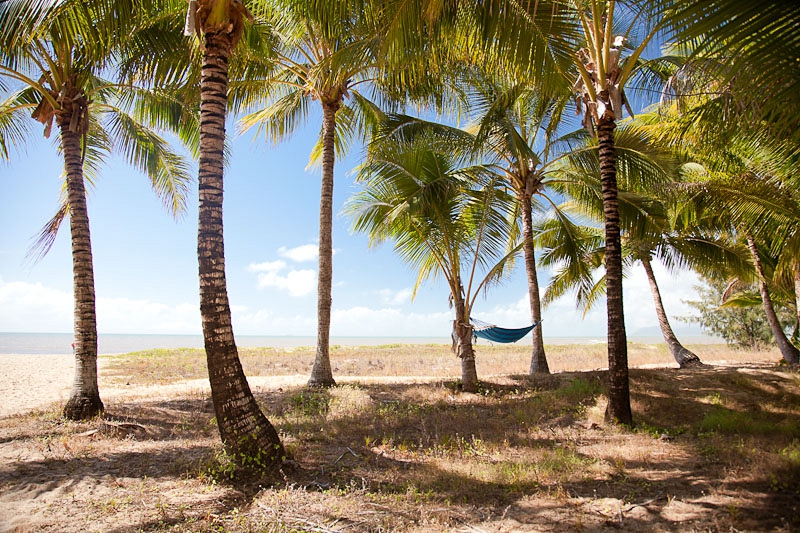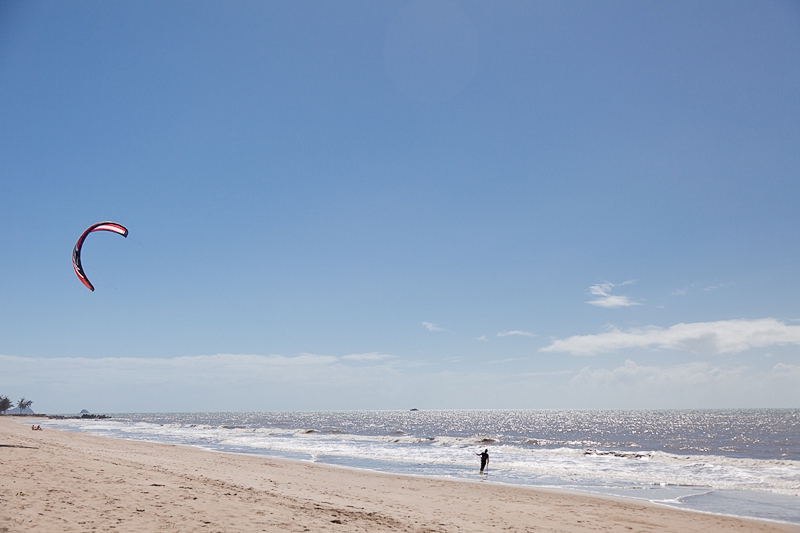 The big day arrived, and it could not have been more perfect: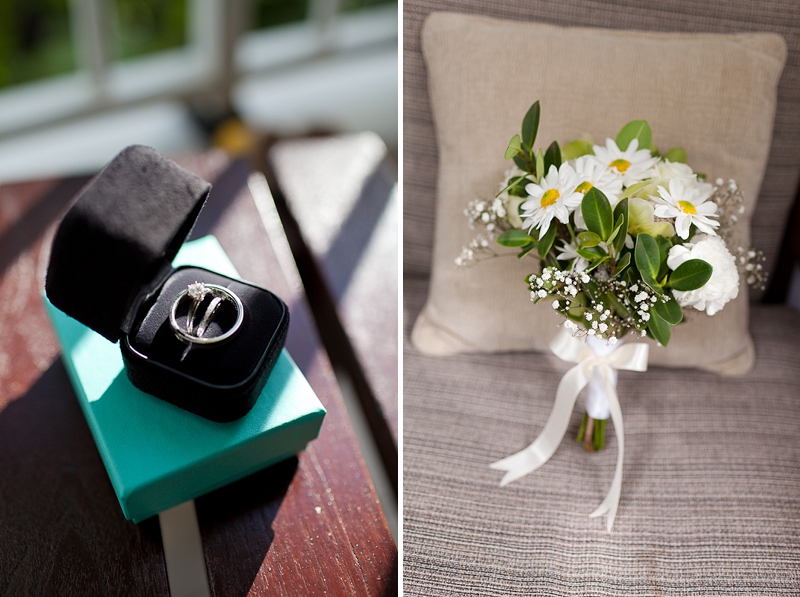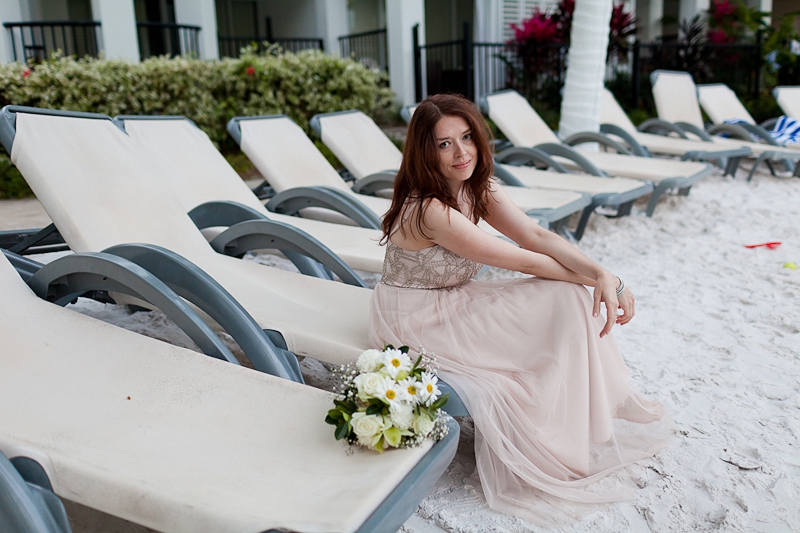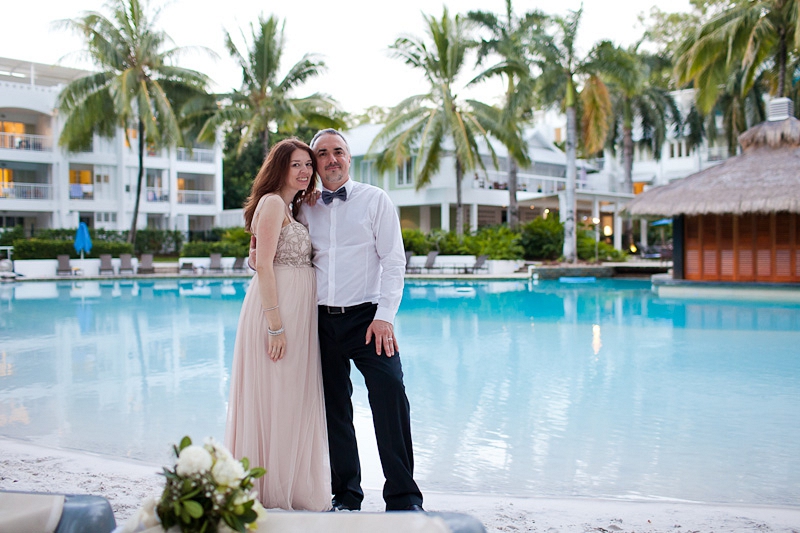 The official start of the honeymoon. Our view every morning, while enjoying eggs, toast, and coffee. Peppers, we love you.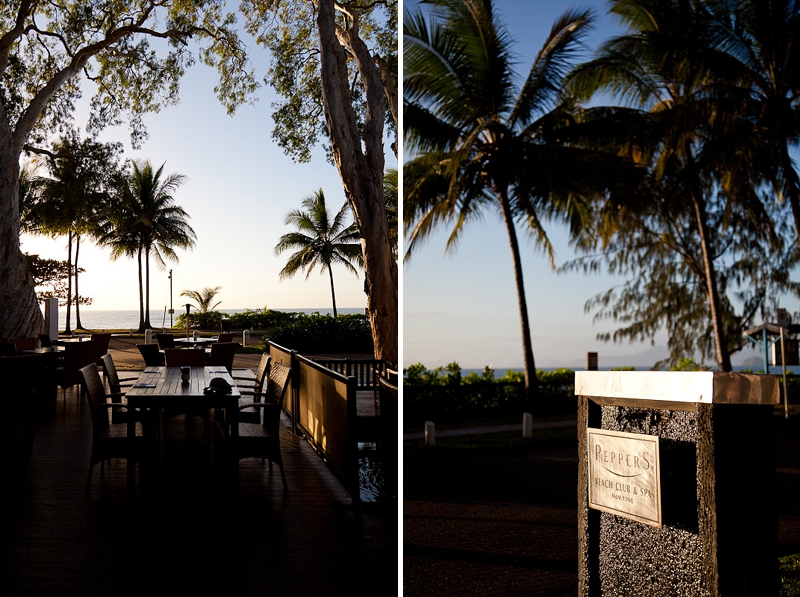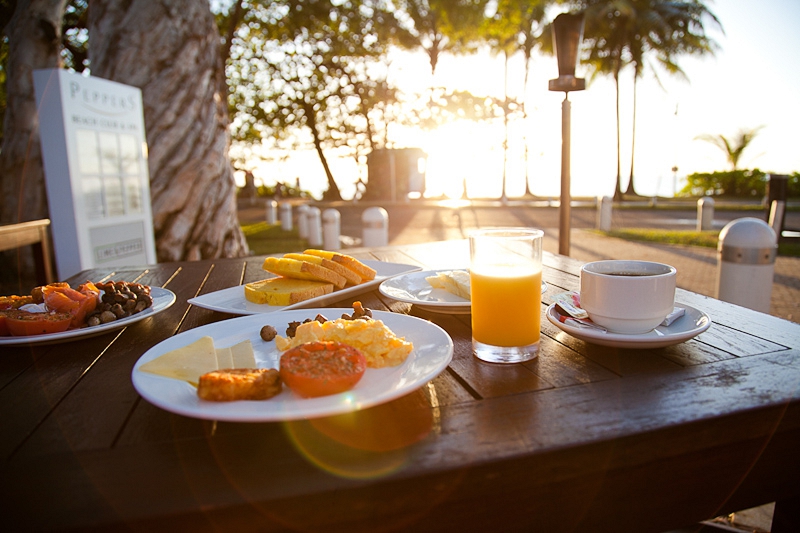 Having our breakfast underneath the most beautiful gum trees: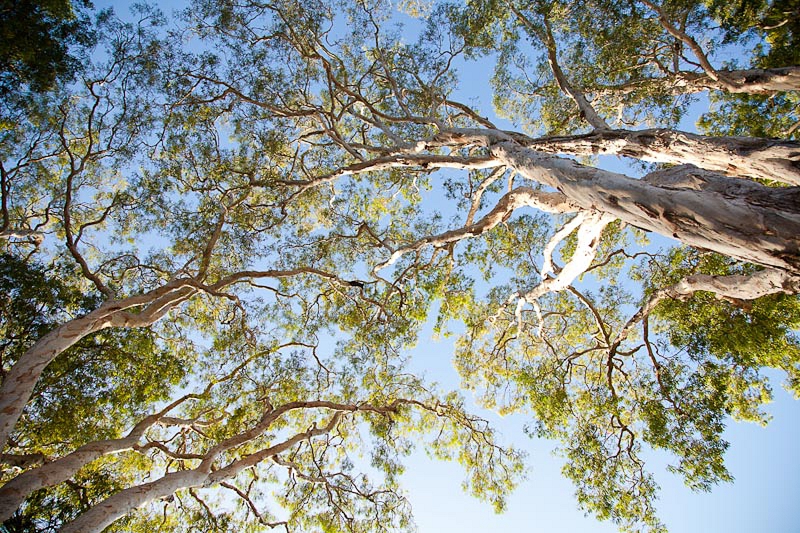 After ten years together, it is now official: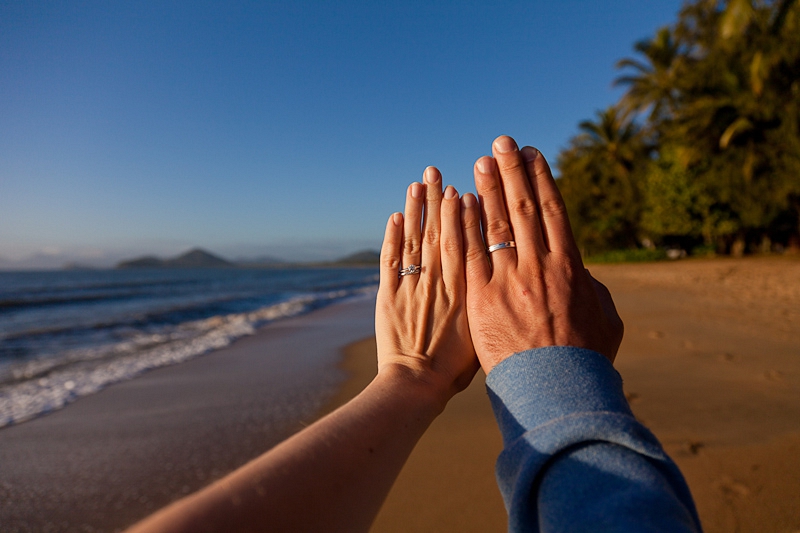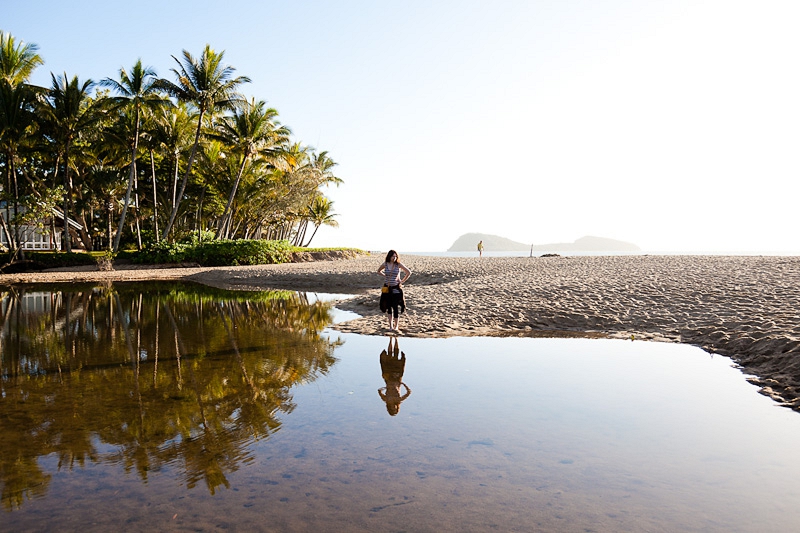 Spent a day on the reef, snorkelling: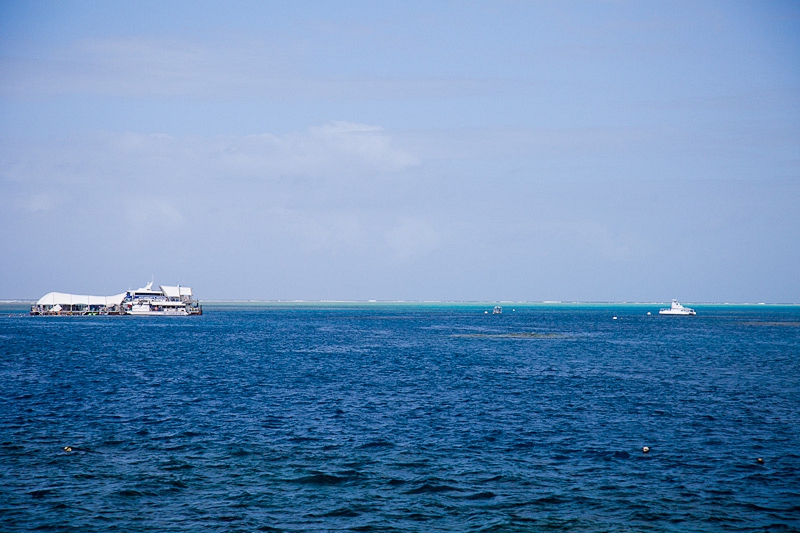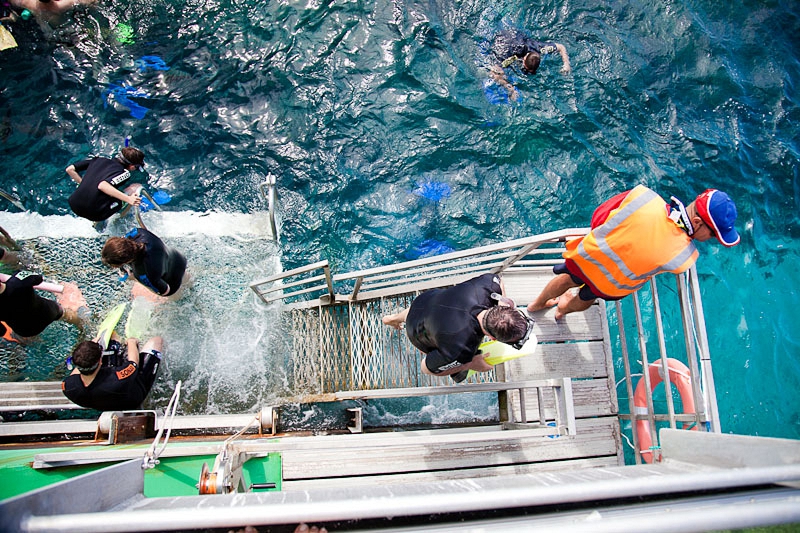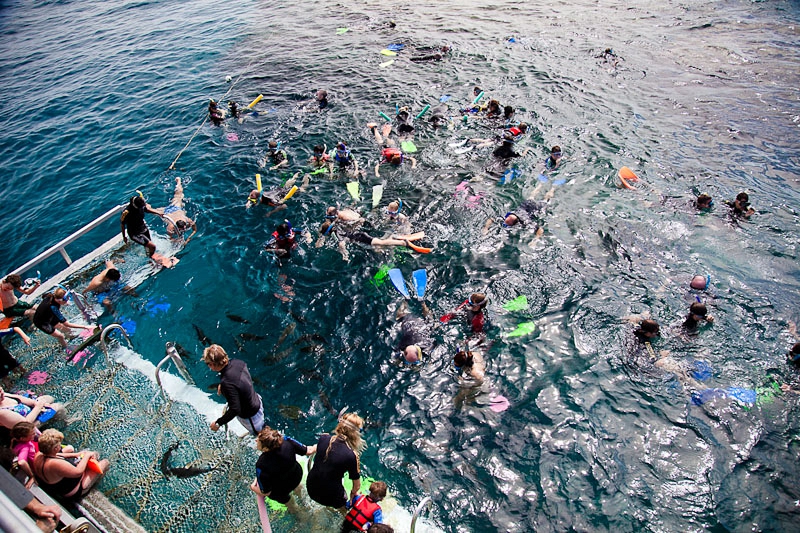 I even managed to get back to one of my passions – seascapes. Nothing as magical as watching the horizon getting brighter and brighter while waiting for the three-minute exposure to finish. The results are something that never fails to mesmerize me: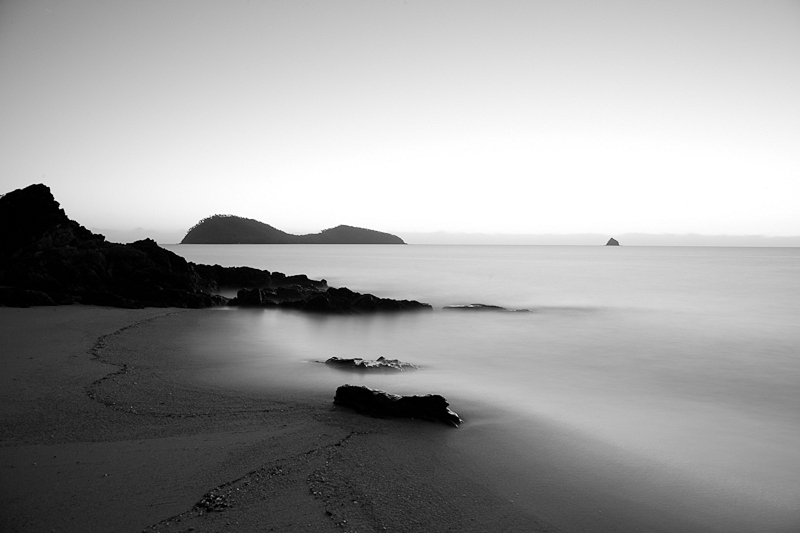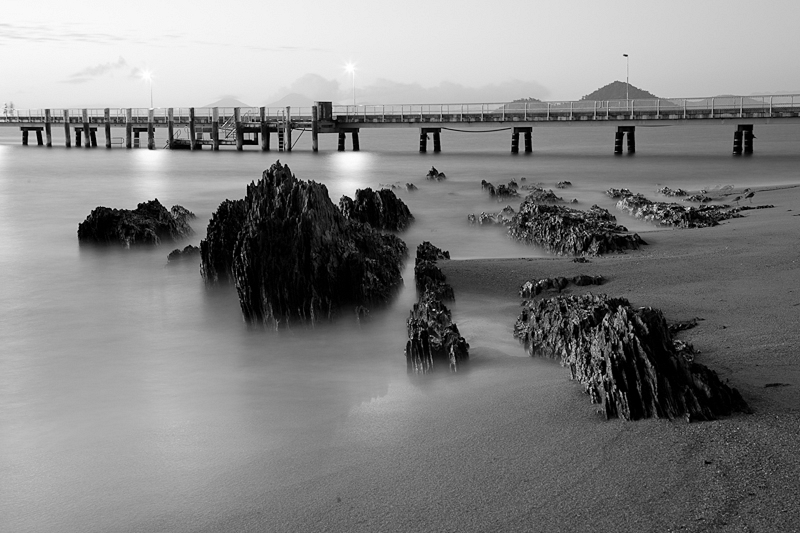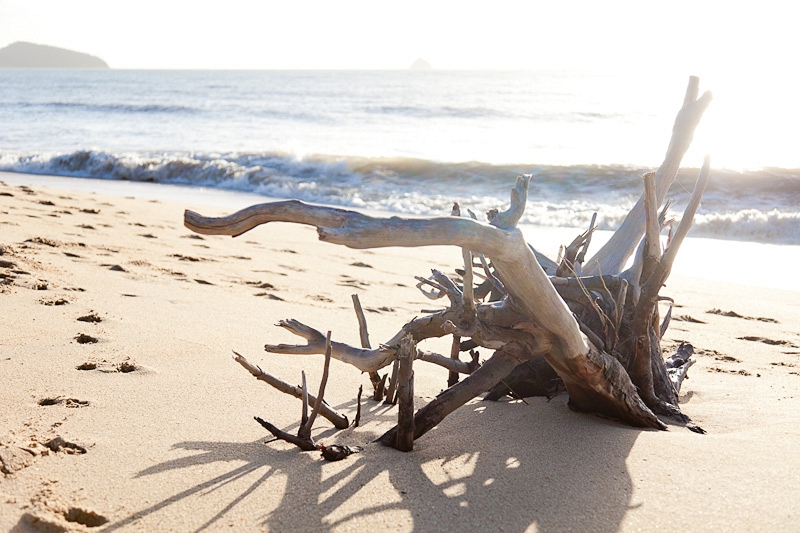 The time after day ends is so very beautiful too: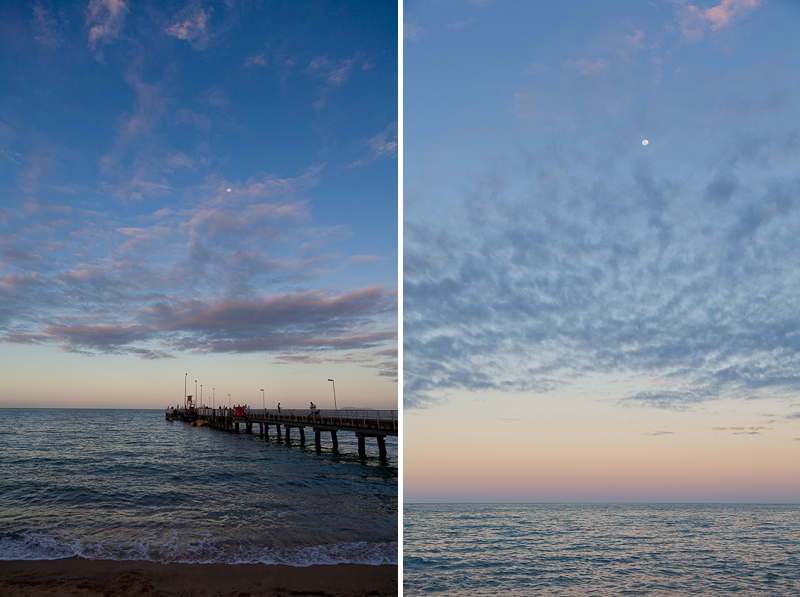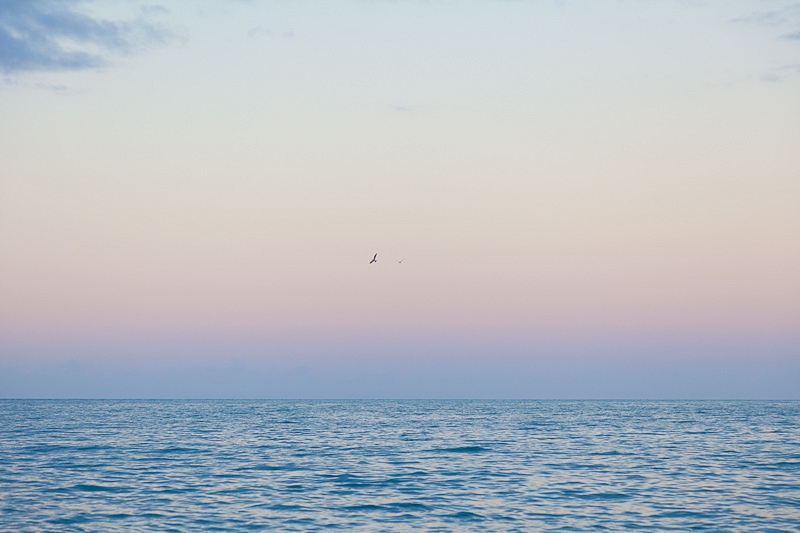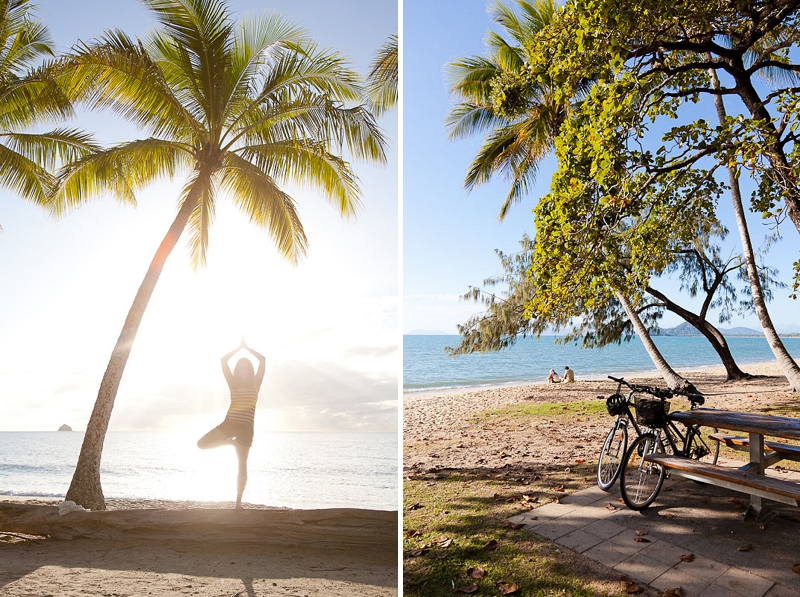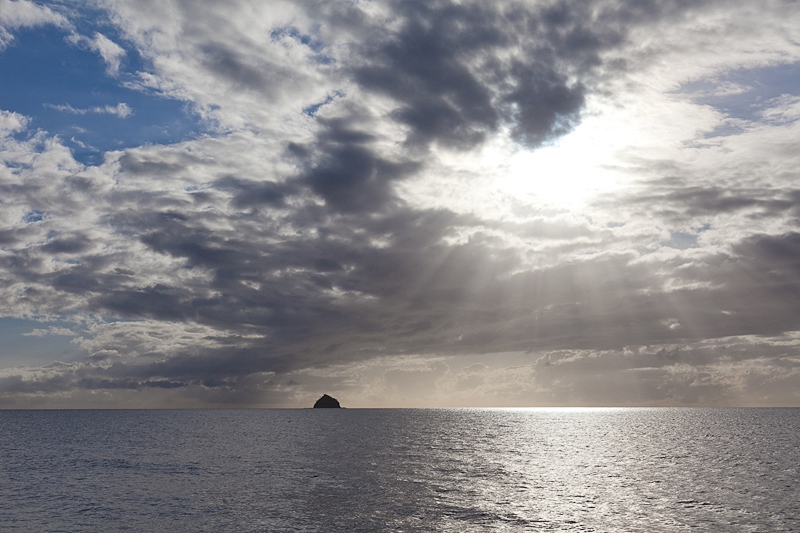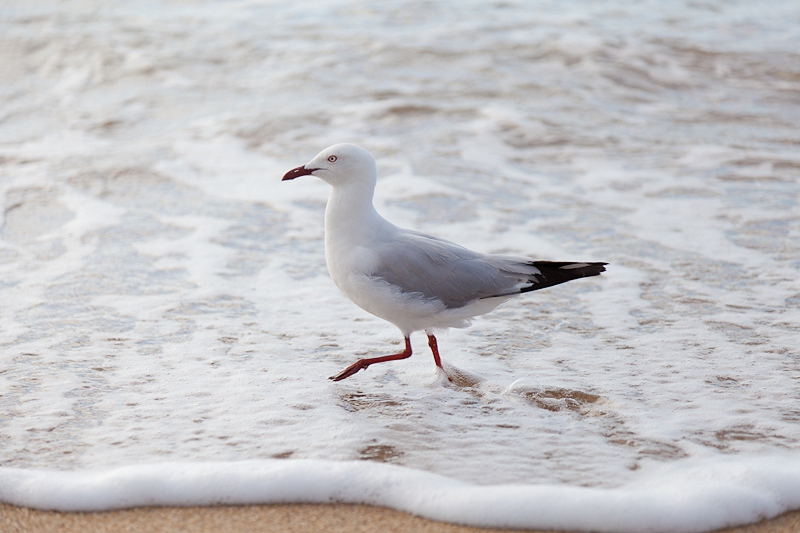 Where we spent our days: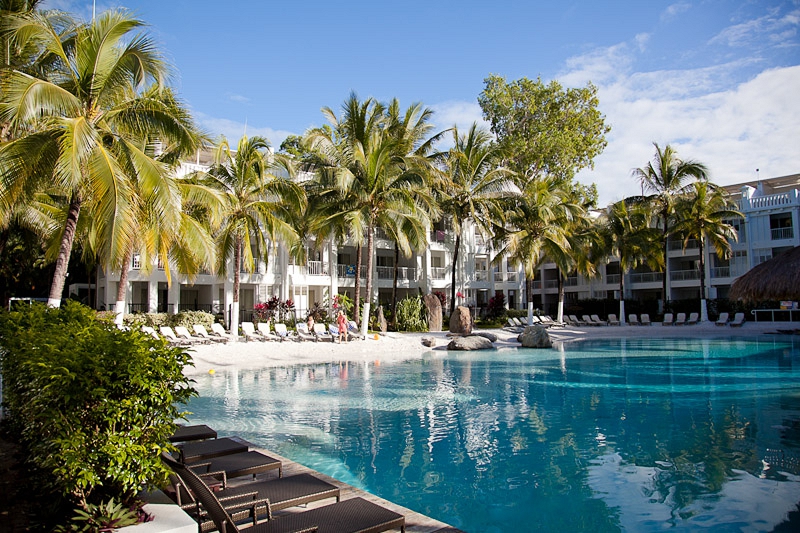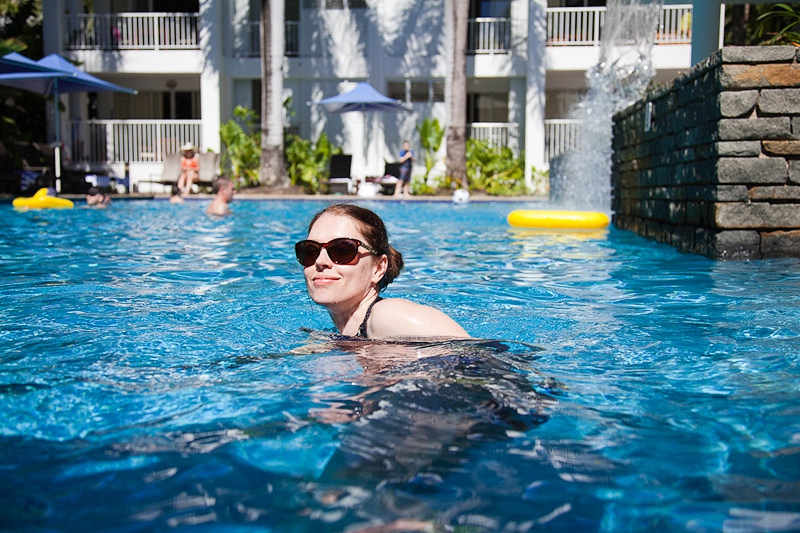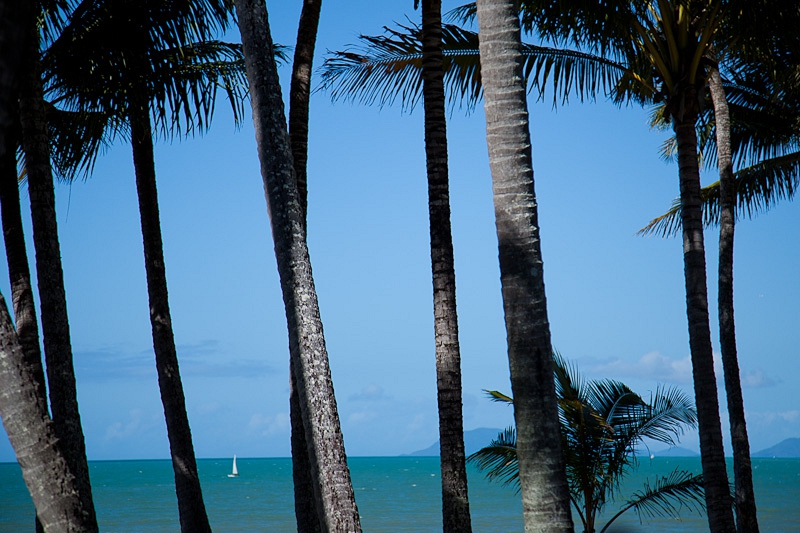 See you next time, Palm Cove. You were wonderful to us.